NEWS
"Happy Wars" will be delivered on Windows 10! Xbox Live Support Enables Cross Platform Play with Xbox One!!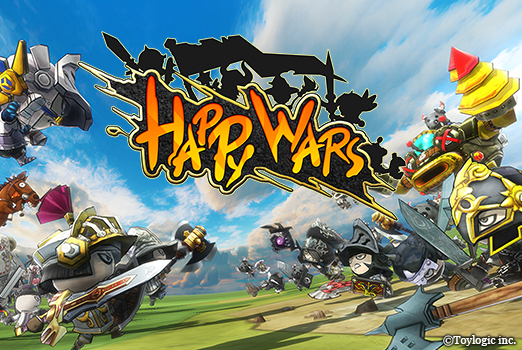 "Happy Wars" is a free-to-play large-scale online multiplayer action game that can be enjoyed by a large number of players. "Happy Wars" on Xbox One was released on April 2015, and "Happy Wars" on Xbox 360 as released on October 2012. The game has now total of eleven million downloads. Play with comical characters such as Warrior, Mage, and Cleric and enjoy with players from around the world in exciting castle sieges and spell slinging. You can customize characters by leveling up and collecting items that have more than 1000 different kinds of items.

Features on "Happy Wars" on Windows 10
Xbox Live support enables Cross Platform Play between the Windows 10 version and Xbox One version.Gamers who have played the Xbox One version can share obtained items and game progress with Windows 10 devices using the same Xbox Live account.Players can enjoy the same newly updated contents of "Happy Wars" released for Xbox One and Xbox 360 versions also in the Windows 10 version from the beginning.