Join the Open Beta for "FOAMSTARS" developed by Toylogic & SQUARE ENIX! Players could also try out "FOAMSTARS" at the Tokyo Game Show demo booth.
The highly anticipated "FOAMSTARS" Open Beta is here!
The "FOAMSTARS" Open Beta, also known as the "OPEN BETA PARTY," is set to take place from September 29th (Friday) at 6:00 PM PDT to October 1st (Sunday) at 11:59 PM PDT.
"FOAMSTARS" is a thrilling 4v4 party shooter where players engage in foam-based battles. During this Open Beta Party, players from around the world who meet the participation criteria are welcome to join. The "FOAMSTARS" Open Beta is available in English and Japanese.
For detailed product information about "FOAMSTARS" and comprehensive information about the Open Beta, please visit here .
Furthermore, we are unveiling a new trailer to celebrate the start of the Open Beta.
"FOAMSTARS" Demo corner at Tokyo Game Show 2023.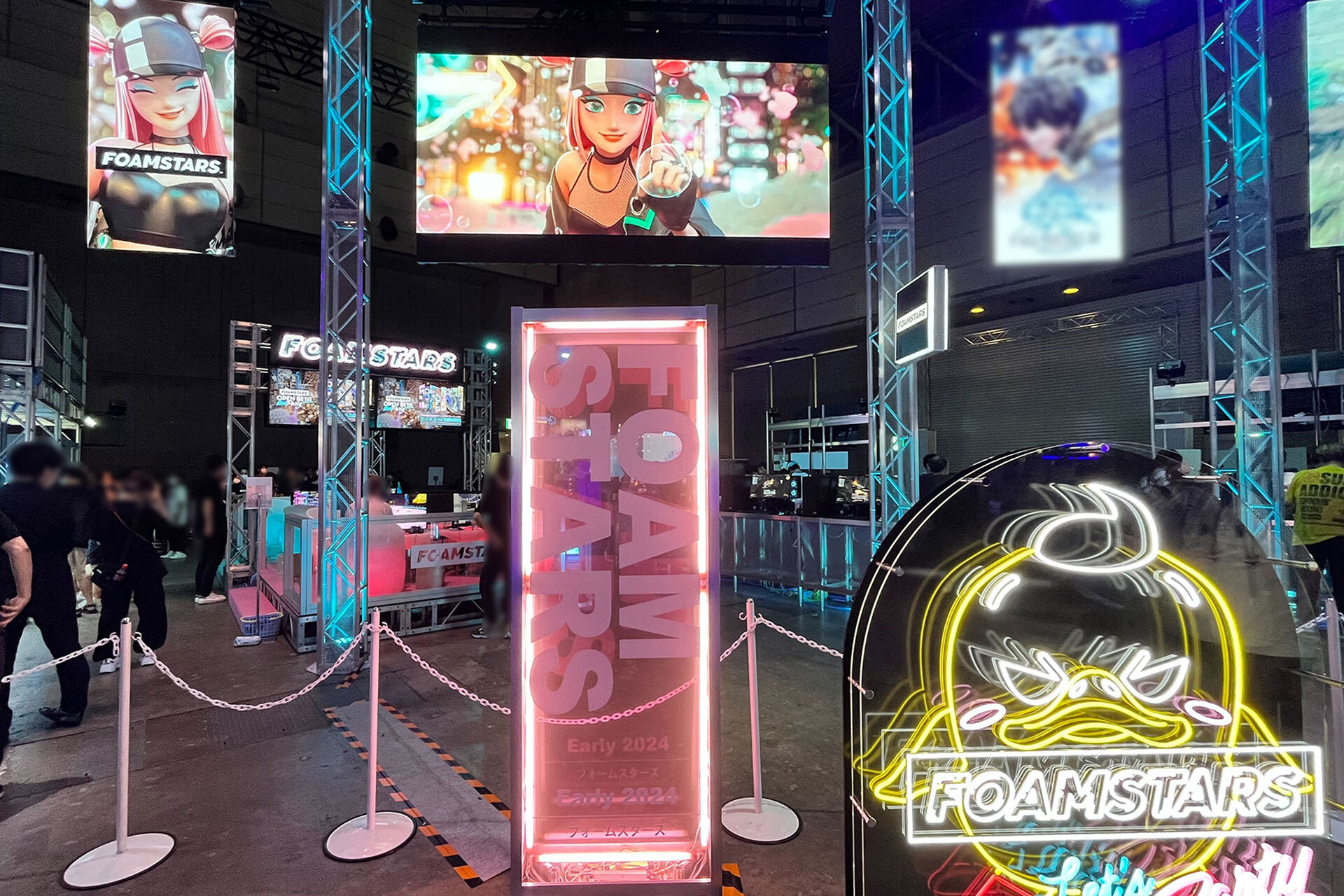 At "Tokyo Game Show 2023," the first-ever open playable demo for "FOAMSTARS" was showcased at SQUARE ENIX's booth, allowing attendees to experience the game's Japanese debut.
Our own PR team had the opportunity to try out "FOAMSTARS", and we can attest to the game's uniqueness. Controlling characters with distinct personalities, battling in vibrant environments, "FOAMSTARS" is truly a novel and exciting party shooter!
Now, we hope that everyone will try this all-new "party shooter" experience by participating in the Open Beta!
About "FOAMSTARS"
"FOAMSTARS" is an entirely new title developed for PlayStation®5 and PlayStation®4. It's a 4v4 "party shooter" that combines the joy of a party with the intensity of a battle, all while using mysterious "foam" that lingers in the environment after being shot. It's a whole new kind of gaming experience!
| | |
| --- | --- |
| Game Title | FOAMSTARS |
| Genre | Shooter |
| Platform | PlayStation®5/PlayStation®4 |
| Release Date | 2024 |
| Publisher | SQUARE ENIX, INC. |
| Developer | Toylogic |
© SQUARE ENIX
© Sony Interactive Entertainment LLC."PlayStation Family Mark", "PlayStation", "PS5 logo", "PS5", "PS4 logo","PS4","PlayStation Shapes Logo" and "Play Has No Limits" are registered trademarks or trademarks of Sony Interactive Entertainment Inc.